73 Benefits of Zikr- Imam Ibn Qayyim (RA)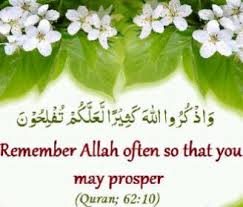 Al Imam Ibn Qayyim (RA), a well-known Muhadith (A scholar of traditions), has written an authentic book, 'Al-Waabilus Sayyib', on the virtues of Zikr, which are more than one hundred and he has listed seventy nine of these, which are briefly given below in the same order. Some of these include multiple benefits, in that case their actual number exceeds more than one hundred:
1) Zikr keeps away the Shaitân and weakens his strength.
2) It is the cause of Almighty Allah Ta'ala's pleasure.
3) It relieves the mind from anxieties and worries.
4) It produces joy and happiness in the heart.
5) It strengthens the body and mind.
6) It brightens the face and heart.
7) It attracts one's sustenance.
8) It invests the Zâkirs with awe and sweetness so that the beholder is filled with awe and pleasure at his sight.