Summary of the rulings on dress for women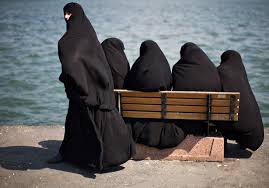 The Prophet (peace be upon him) said, "Faith consists of more than sixty branches (i.e. parts). And haya is a part of faith."
By Aisha Stacey / 6 May 2013
Islam is a complete way of life, each and every aspect is designed by our Creator to advance happy, healthy communities and ease the path to eternal bliss in Paradise. In today's society modesty is seen as a sign of weakness or insecurity. This is not the case in Islam, where modesty is seen as a sign of respect for oneself and others.
The haya that every human being is born with is seen as something to be treasured. To this end Islam has a dress code for both women and men. Its purpose is to protect the society as a whole and promote modest dressing and behaviour. It creates a barrier between the sexes and allows us to conduct our lives with modesty, dignity and respect.
Islam holds women in very high esteem and the Islamic rules of covering are intended to protect and guard her dignity and honour. The word used most often in regard to covering is hijab. All qualified Muslim scholars throughout the history of Islam agree that fulfilling the conditions of the dress code is an obligation on all Muslim men and women. They have based these conditions on evidence found in the Quran and the Sunnah. Below are the most well known verses of the Quran and the most well known saying from the Prophet Muhammad (peace and blessings of Allah be upon him) concerning the subject of hijab.
"O Prophet! Tell your wives and your daughters and the women of the believers to draw their cloaks (veils) all over their bodies. That will be better, that they should be known (as free respectable women) so as not to be annoyed."(Quran 33:59)
Say to the believing women that they should lower their gaze and protect their private parts (from sins); and they should not display their beauty and ornaments except what appear thereof...(Quran 24:31).
When a girl reaches the menstrual age, it is not proper that anything should remain exposed except this and this. He pointed to the face and hands.[Abu Dawud]